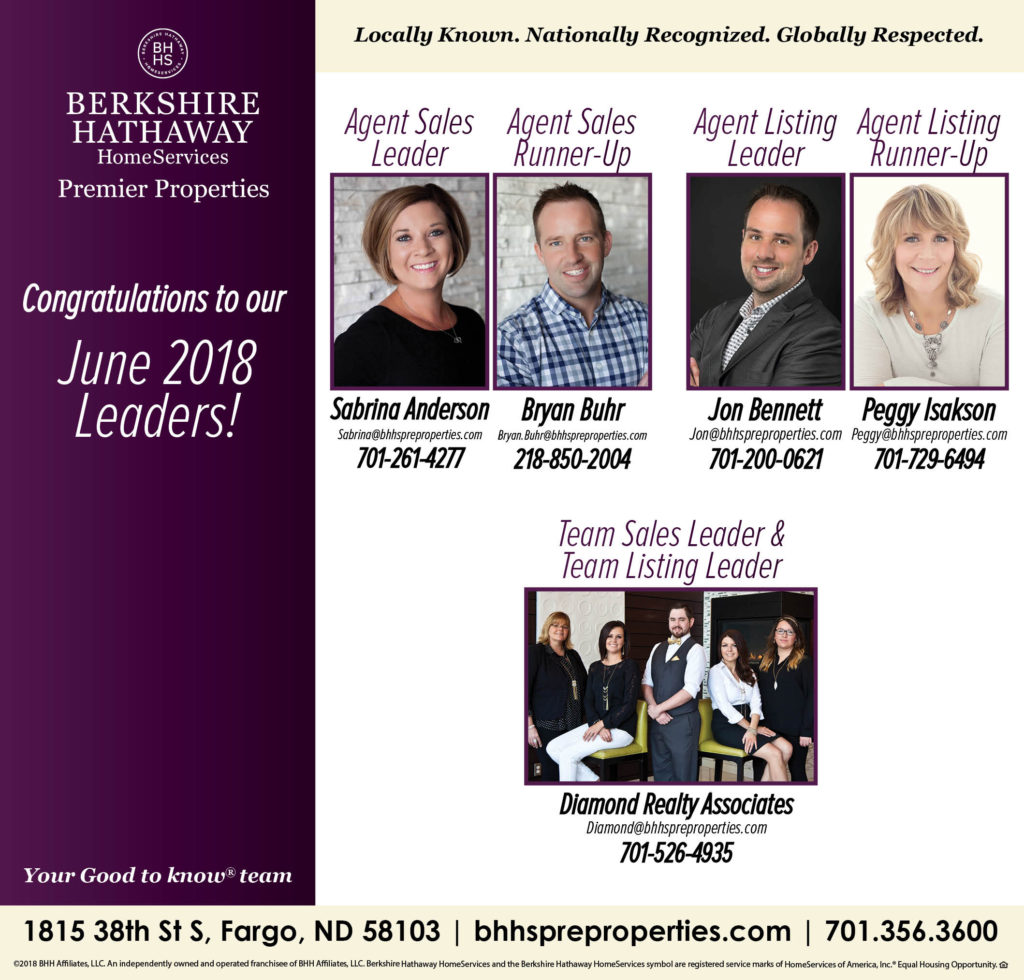 Congratulations to our June #GoodToKnow Real Estate Leaders!
Agent Sales Leader: Sabrina Anderson
Agent Sales Runner-Up: Bryan Buhr
Agent Listing Leader: Jon Bennett
Agent Listing Runner-Up: Peggy Isakson
Team Sales & Team Listing Leader: Diamond Realty Associates
Fantastic job to all our team! We are proud to have you apart of our team!