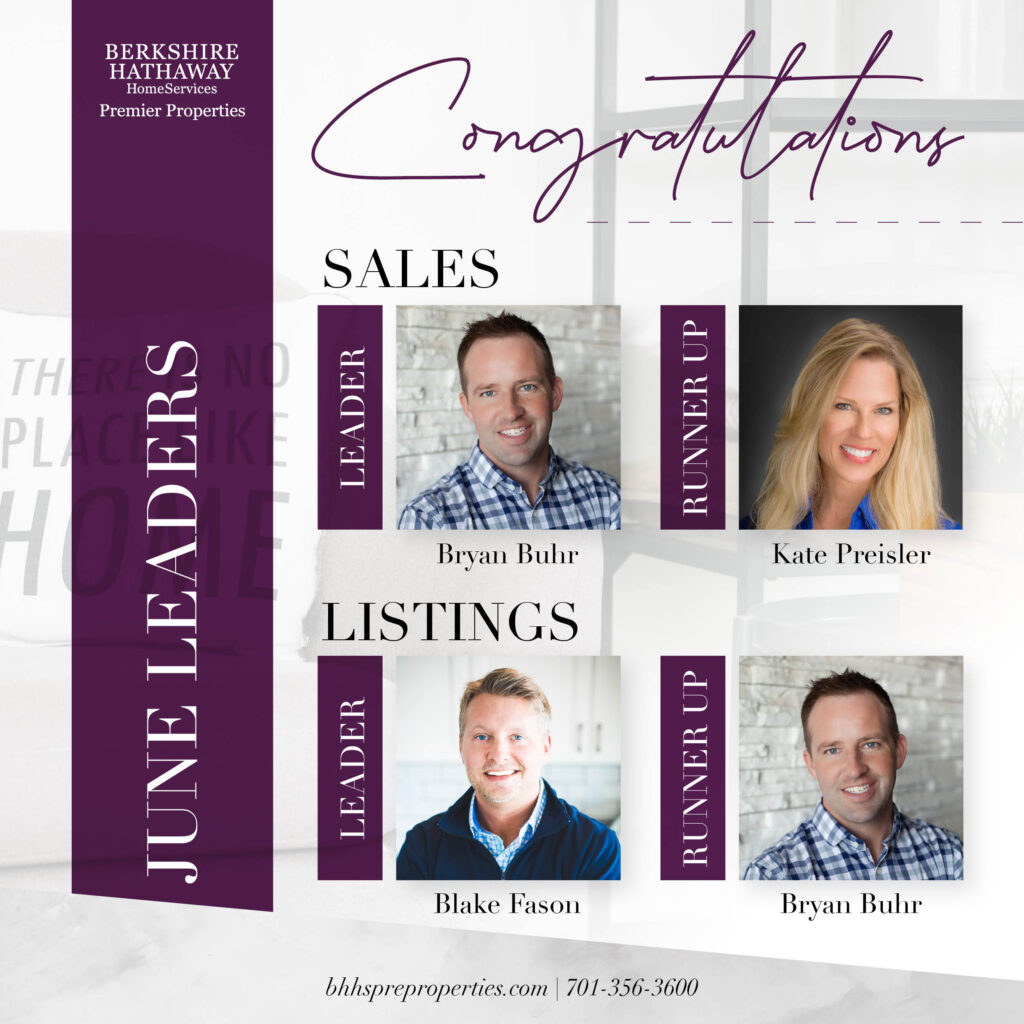 Our forever agents are here for their clients day in and day out, getting people home. Congratulations to our June 2022 #GoodToKnow Real Estate Sales & Listings Leaders!
• Agent Sales Leader: Bryan Buhr
• Agent Sales Runner-Up: Kate Preisler
• Agent Listing Leader: Blake Fason
• Agent Listing Runner-Up: Bryan Buhr
Fantastic job to you all! We are proud to have you on our team!
—
bhhspreproperties.com | 701-356-3600